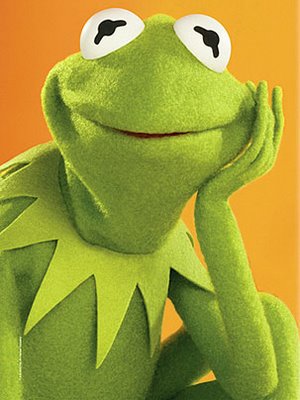 It's not easy being green ~ Kermit the Frog
Normally when we discuss the impact of the Bayh-Dole Act, allowing universities and small companies to commercialize inventions made with federal support, we focus on the life sciences where the resulting new drugs and therapies dramatically improved lives for millions around the world.  However, the celebration of Earth Day is an appropriate time to consider the contributions our publicly funded research organizations– partnering with an entrepreneurial private sector– make in protecting our environment.
A key purpose of the Bayh-Dole legislation is unleashing federally funded basic research so that it could be commercialized, thus benefitting society.  As industry retreats more and more from conducting early stage research (where breakthrough discoveries are made) this alliance is essential to our nation.
One of the drivers behind the bipartisan support of the Bayh-Dole Act was that 28,000 taxpayer funded inventions were sitting idly on the shelves in Washington, D.C. benefitting no one. Under pre Bayh-Dole policies the government took federally funded inventions away from their creators destroying the intended incentives of the patent system.  Thus, the full impact of billions of dollars spent annually on taxpayer supported R&D was squandered.
That Bayh-Dole would end this waste of public resources while increasing the willingness of entrepreneurial small companies to seek government contracts— together with strong backing from the University of Wisconsin— persuaded then Senate Small Business Committee Chairman Gaylord Nelson (D-WI), a long time patent critic, to reverse course and back the bill.
You may remember Senator Nelson as the founder of Earth Day.
Earth Day and Bayh-Dole are natural partners.  Many of the solutions for balancing economic growth with protecting the planet will come from federally funded research.
With modern communications people in economically lagging countries see daily how much better the advanced countries are doing. They desperately crave better lives for their families. Thus, calls for returning to a pre-Industrial Age have no charms for them.
We also see the heavy price industrialized nations pay from over emphasizing increased production without regard to the environment.  China now faces this brutal reality.  No matter your politics, race, or religion everyone needs to breathe healthy air, drink clean water, and eat safe foods.
The resulting need for environmental technologies also offers an opportunity to grow our economy.  A paper in the Review of Environmental Economics and Policy looked at international environmental inventions from 1978 to 2008, concluding that Japan, Germany and the US account for 60% of these discoveries.
[Joe-Allen]
Even though the United States is the world's biggest market for environmental technologies, we enjoy a positive trade balance in the sector. The Department of Commerce estimates that the U.S. annually exports $299.5 billion dollars of environmental technologies out of a world market of $782.4 billion; with 1,600,000 Americans employed in environmental technology industries.
Domestically the Biotechnology Industry Organization (BIO) believes that the total economic impact of our growing biofuels industry can increase from $20.2 billion in 2012 to $148.7 billion in 2022, with nearly 70% of the resulting jobs in rural America where they are desperately needed.
One global plague is the ubiquitous plastic bag blowing down every street in the world and fouling the waterways.  In the last two decades chemical and plastics manufacturing shifted to the Middle East and Asia.  BIO sees the emergence of a biobased, renewable chemical and plastics industry reversing these trends bringing jobs back to the U.S.  Perhaps one day shoppers will return from the store with goods in biodegradable bags made in the USA.
Publicly funded inventions are on the front lines making the promise of a cleaner, healthier planet a reality. So let's celebrate Earth Day by looking at some of the university technologies protecting the planet while also strengthening the economy:
On February 1, 2013 President Obama awarded the National Medal of Science to University of Texas professors Allen J. Bard for his work in electroluminescence, and John B. Goodenough for groundbreaking work leading to the first commercial lithium ion battery.   According to Time lithium ion battery technology is one of the top 20 Green Tech ideas . Time appropriately cites improved energy storage as being as critical to clean electricity generation, calling lithium ion batteries "a potential game-changer."
Louisiana State University has an array of interesting environmental innovations dealing with everything from restoring the coastal environment to preventing contamination from drilling to recycling. Here are a few of their technologies being developed and deployed: (1) using LSU technology  Delta Land Services, LLS is creating lightweight materials to help with marsh and costal restorations; (2) university researchers created a natural method increasing the health benefits of fish oils; (3) a biomass gasifier produces clean synthetic gas for electricity and heating; (4) a new type of plastic-and-wood composite– called "Tiger Bullets"– swells to prevent cracks in drilling wells preventing damaging seepage; (5) an agricultural waste removal system produces clean water while lowering phosphorous and ammonia contamination on farms by 99.999 percent; and 6) a new technique allows for the recovery and reuse of chemicals used to treat wood.
For years DDT was used to control bed bugs. Now their pesticide resistant descendants spread around the world.  Stumbling across a forgotten Eastern European folk remedy, scientists at the University of California, Irvine and the University of Kentucky confirmed that certain bean leaves effectively hook and trap the insects. They are now turning their patented discovery into a new product.
University of Florida spinoff company NanoPhotonica developed a revolutionary nanomaterial for display and solar industries; another spinout ReliOx Corporation has a promising microbial contamination control without deadly acids, volatile tablets, or the need to ship hazardous materials.
Professor Essam Enan at the University of California, Davis noticed that some essential oils (aroma compounds from plants) repel and even kill insect pests while being harmless to people and animals. He pursued the concept more than 10 years as the market for "green pesticides" exploded.  Dr. Enan eventually partnered with TyraTech which went public in 2007 with market capitalization of $219 million.
Most university and federal laboratory scientists would agree with Dr. Enan's observation: "The ultimate goal for any scientist is to translate your science into something people can benefit from." 
Unless industry has the incentives to work with the public sector investing the time and money necessary for commercialization, discoveries like these would remain in the laboratory.  Thanks to our university-industry partnerships under the Bayh-Dole Act, public sector pioneers like Dr. Esan are protecting the environment while advancing the frontiers of knowledge. No longer are their inventions doomed to just gather dust on agency shelves.
So Happy Earth Day to all.  And remember these words from Kermit the Frog: "It's nice to be important, but it's important to be nice."  That's one smart amphibian.  Bayh-Dole makes it a little easier to be green.